Because the environment is the raw material of tourism, our Group has set stock by this position on sustainable development since 1974.

Apple Hospitality REIT, Inc. is committed to incorporating sustainability opportunities into our investment and asset management strategies to minimize our environmental impact.
Environmental Sustainability

Atrium Hospitality is conserving the planet's natural resources and being more efficient in support of the company's commitment to sustainability, all while providing exceptional guest experiences.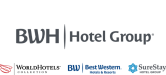 Our mission is to foster a caring, inclusive culture that respects the environment. Our "Because We Care" program supports our mission through our three pillars of Earth, People, and Community. Our commitment to environmental and social responsibility is reflected across our global portfolio.

Our Room to be Green (RTBG) program focuses on five key pillars that make a difference in our environmental impact: energy conservation, water conservation, recycling and waste reduction, employee engagement and operational excellence, and sustainable product usage.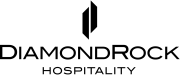 To deliver resilient, long-term value to our stakeholders, DiamondRock integrates sustainability into the fabric of our business.
Environmental Sustainability

The Walt Disney Company is committed to protecting the planet and delivering a positive environmental legacy for future generations as we operate and grow our business.

Through our ESG program, we seek to preserve and regenerate the beautiful places in which we operate, and leave a positive, enduring impact on our communities.

Our commitment to caring for our associates and guests, along with our passion for serving local communities and protecting our planet, is evidenced by the practices and initiatives we undertake day after day, year after year.

At Hersha Hospitality, we are committed to implementing sustainable and innovative practices that benefit the environment, our local and global communities, and the performance of our business.

Reducing our environmental footprint is at the forefront of our mission, leading to the development of comprehensive programs surrounding building operations optimization, sustainable supply chain management, reforestation, renewable energy utilization, single-use plastics elimination, and green design & construction.

We are committed to increasing our investment in social impact and substantially reducing our environmental footprint through responsible hospitality across our value chain.

We are committed to having a robust Corporate Responsibility program that incorporates Environmental, Social, and Governance (ESG) strategies into our business to increase both the sustainability and the value of our portfolio.

We are committed to advancing environmental action so that destinations around the world are vibrant for our colleagues, guests, customers, owners and communities.

Our goal is to help shape the future of responsible travel together with those who stay, work and partner with us.

On Purpose builds on existing KSL Resorts practices by adapting and reinforcing science-based, measurable and intentional practices. Our ongoing initiatives include carbon offsetting, recycling and minimizing water usage.

While integrating sustainability across our value chain and mitigating climate-related risk, we are working to reduce our environmental impacts, design and operate sustainable hotels, and source responsibly.
We are committed to having a robust Corporate Responsibility program that incorporates Environmental, Social, and Governance (ESG) strategies into our business to increase both the sustainability and the value of our property.
Environmental Stewardship

With a thoughtful and responsible plan, Omni Hotels & Resorts is doing its part to sustain a healthy balance of natural resources in our world while ensuring future generations will have abundant resources to enjoy.
Environmental Sustainability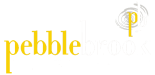 Our holistic approach to sustainability encompasses environmental sustainability, social responsibility, and inclusive and ethical corporate governance.

RHG is building on a long heritage of sustainability since 1989 and strengthening its performance with a commitment to a net-zero carbon future by 2050.
Environmental Sustainability Policy

As a hospitality REIT owner of destination hotel assets in urban and resort markets, we understand that the environmental impact of our operations occurs primarily during new development, major renovation, and ongoing operation of existing assets.
Commitments to a Better Future

From increasing its use of renewable energy to the rollout of a PATH reusable and refillable water bottle program, Staypineapple commits to practices that are better for guests, team members and the planet.

We take a holistic approach to our business and balance the interests of all stakeholders, including the environment, our employees, our capital providers, the hotel associates, guests and the communities in which we own hotels.

Wyndham Hotels & Resorts is committed to protecting the environment in which we live, work and enjoy while demonstrating leadership in environmental disclosure and performance.

Our corporate mission extends beyond the creation of stockholder value to include our responsibility to the communities in which we conduct business and to the environment as a whole.